Facilities
Salient Features & Facilities
Running in its own spacious building with aesthetic infrastructure.
24 Hours electricity availability with our own power backup generator.
Supply of RO drinking water to save children from water borne diseases.
Airy, ventilated & lighted class-rooms, library, laboratories & activity rooms.
Fleet of school buses on minimum charges.
Yoga for all students to develop concentration and memory power.
Well qualified and dedicated teachers and staff members from different states

of India.

Digital classroom teaching.
Emphasis on Spoken English through Public Speaking, Elocution, Debates,

Interactions etc.

Remedial assistance to the weak students.
Multi dimensional 3 Acres Sports Ground (Table Tennis, Badminton, Cricket,

Carrom, Chess, Football, Basket Ball & Swimming Pool) in its campus.

Well equipped science and computer laboratories for practical support.
Continuous evaluation of the progress of students through CCE pattern.
Regular medical check-up.
Medium of instruction is English, but special emphasis is also given to the

teaching of Hindi.

Special facilities for training in Music, Dance, Drama & other faculties of Fine

Arts, alongwith Vocational Training of many useful skills like Needle work,

Cooking,I kebana, Clay modeling, Art & Craft etc.

Enriched and Spacious Library.
Regular Parent Teacher Meeting (PTM).
Educational Tours & Excursions.
Auditorium for indoor sports & cultural activities.
Montessori Lab
CCTV Monitored campus & classrooms.
AC Classrooms for Pre-Primary Students.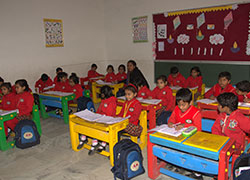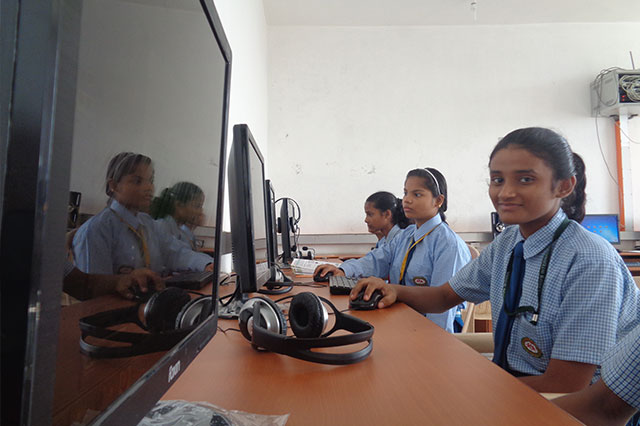 Leeds School Environment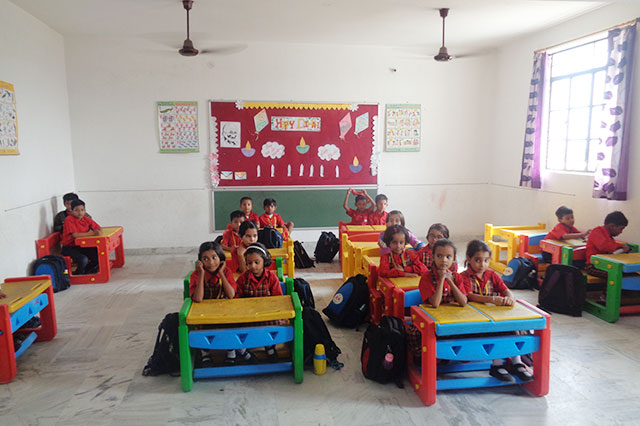 Spacious Classroom
Our school environment is not all concrete classrooms with little and narrow space for young minds to grow naturally. Our environment creates a learning space to facilitate your child to open up, look for answers and excel. Every classroom is spacious, bright and airy to help free your child's imagination and make her/him open to learning.
Well Maintained Surroundings
We believe in clean & well maintained surroundings with innovative and modern educational techniques to help the child to have a sense of belonging and make them feel at home. We create a non-competitive environment in which children are encouraged to recognize their own strengths and weakness and respect those of others. We also have a strong family focus, providing personal support for children, parents and professional staff and create a collaboration school eco-system.